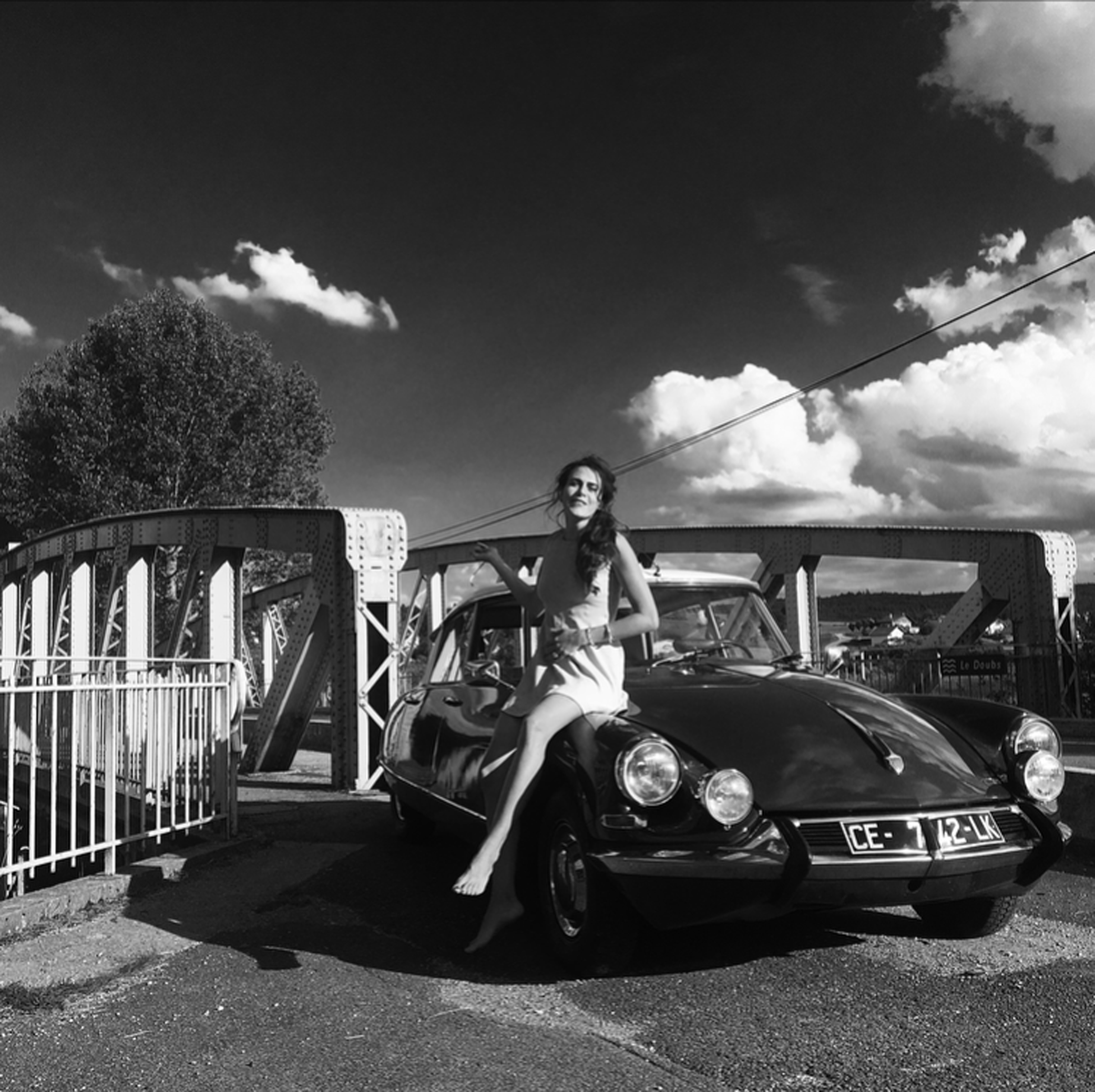 The story between Marie-Mobile and I started when I decided to adopt her in Deauville. Our first road-trip together was magic, we crossed France from west to east in three days, using the national roads and going through the French countryside. In my family, we already have an old Jaguar & 4CV so I had something else in mind and was glad to find her... I've always believed that design in the 60s is creative, innovative and free-minded. In 1960, fashion took power and Cardin, Courrèges, Peter Knapp are the kings: a fascinating bubbling artistic life which inspired me a lot. Likewise, the DS mesmerised me, so I got myself the ultimate "à la Française" French car!
Aerodynamic, a futuristic body design, full of refined details - the DS Citroen has been shaped by hands, and that's why I'm crazy about my Marie-Mobile. The Italian sculptor and industrial designer Flaminio Bertoni and the French aeronautical engineer André Lefebvre styled and engineered the car.
The DS is known for its innovative technology and it set new standards in ride quality, handling and braking when it was launched.
In popular culture, President Charles De Gaulle survived an assassination attempt thanks to his DS, in Fantomas, the Marie-Mobile flies and with Jane Birkin, this Citroen becomes mythical.
A few months ago, I bought Marie-Mobile's little sister, a 1971 DS 21. The car is in good condition but I'm giving it a second youth: motor, body and cabin will be refreshed. I will share progress of the work... Stay tuned, especially if you like old mechanics!